EDIT FILTERS
Lierac
Micro Abrasive Cream 50ml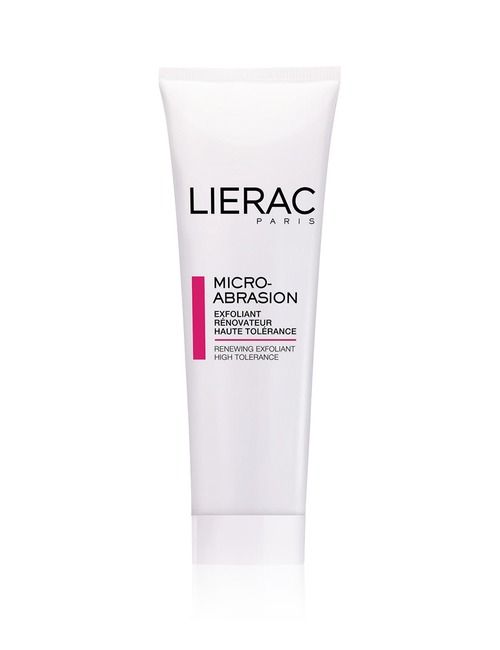 Micro Abrasive Cream 50ml
50ml
S$60.00
Free Delivery
About

Containing ultra-high concentrations of new generation hydroxy acids (10%) and urea, High Peel is a high-performance, high-tolerance and heavy-duty facial peel which has been specially formulated to visibly diminish the appearance of photo-aging. Day after day, the skin appears fresher, younger and renewed, leaving you with a complexion looks visibly even, radiant and smoother.

Benefits

Instant radiance
Skin feels smooth, toned, and more youthful
Diminishes fine lines and wrinkles
Improves hydration and moisture

25% Ultra Exfoliating Alumina Crystals: These Crystals Ensure Deep Skin Exfoliation And Help Stimulate Cell Renewal And Skin Microcirculation.3% Urea: This Benchmark Dermatological Ingredient Helps Restore Maximum Hydration And Improves Tolerance.
All of our products are 100% authentic
Customer Reviews
3 reviews Amy
Immediate Effect
I've been using this once every three days and it always makes my face feel immediately smooth. Recommended for more mature skin and you shouldn't use this when you hv pimples.,its s very small tube, a palm sized 50ml Monika
My experience
Like the MAC Microfine Refinisher, this product is great for getting rid of those flaky skin cells you see when your skin is too dry. The fine grain texture isn't too abrasive on my skin and I can really work with this product if I feel like I need to go a little more harsh on my skin. A little goes a VERY long way. But be forewarned - you'll want an excellent moisturizer after using it or you're going back to flakes. Especially in winter. Nicole
Instant result
This product delivers noticeable results every time you use it. With ultra-fine beads that is so mild yet it's perfect degree of gentle exfoliation results in surface cell turnover for smoother, firmer, younger-looking skin.However it is still advisable to use once or twice a week due to skin sensitivity, do not over use it.
Welcome Gorgeous!
Want more love?
Get 20% off
Subscribe to our newsletter:
*Code will be emailed immediately to the email entered after valid email submission.
Discount is unique to user only and is not valid for multiple email accounts